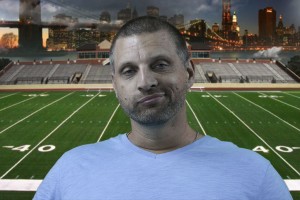 Chad Nelson was raised in Williston, ND where he graduated high school and attended what he calls his "practice" college years at the University of North Dakota.  After moving to Texas in the early 1990's, he met and married the prettiest and smartest girl he knew, Annabel, in July 1995.  He says that marrying her was not only his best decision but his blessed decision.  Both are graduates of Angelo State University.
He is currently the Director of Client Experience for an HR consulting company, is a marketing consultant, public speaker and heads up Red Saw Ministries serving local mission opportunities and promoting worship events.
Chad and Annabel have two beautiful children: Lee, a BHS grad and student at Angelo State University and Jaelyn, a student at Burnet High School.
Connect with Chad on his website, Facebook, Twitter and Instagram (chadnelson34).
__________________________________________________________________________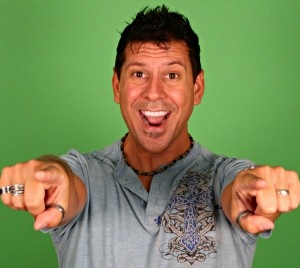 Mike Hickman…so who is this guy? Well, let's go through a quick A.D.D. timeline for this dude. We'll start this nutshell journey with Mike growing up in a small…REALLY small East Texas town in a tiny school dedicating himself to music and drama and of course laughter! From there we see Mike taking a job in a church as a worship and youth pastor part time while going to college studying music, at the same time working at a Christian radio station as an announcer and going place to place in any spare time at all leading worship and laughter at churches, camps, retreats and any other venue God opened up for him to be used. Yep, that's alot to do all at once, especially when you are loaded with A.D.D. (which is referred to in some of his bits) God has cast him into kingdom work using comedy all over.
Working with teens as a youth pastor at various stages of his life gave a great platform to use comedy on a daily basis to lead teens closer to God. Mike and his wife Benae have dedicated their lives and gifts to refreshing people for the Lord and encouraging the weary. Mike has been in ministry now for 23 years. He started doing concerts at the age of 17.
Here's a side note: Mike and his wife Benae have a ministry called VOICE which is a worship leading, concert and drama team ministry available for concerts, conferences, camps and more. Check out the link on the website for more about VOICE worship and drama ministries.
Mike is at home in any venue and with any age bringing refreshment and laughter at churches, conferences, camps, retreats, Disciplenows, school assemblies, parks, living rooms, backyard BBQ's,…you get the picture…any place the Lord would have him be used to refresh for His glory. His style lends heavinly to teens, college and young adult but he is at home in any venue.
Mike does stand up and incorporates music using parody songs live and you can also find his hilarious characters and random comedy moments on YouTube.
At a Mike Hickman Comedy Concert you can expect explosive laughter, refreshment and even possibly a great time of worship at the end of concerts.
Though the concert is loaded with comedy, Mike is very serious about the Word of God. Humor is an amazing tool to open up opportunity to point people to Jesus. It's not just entertainment.
Mike and his wife Benae have two kids, Eli and Sarah and live in Central Texas.